RESTAURANT REVIEWS ⭐️⭐️⭐️⭐️
Wellness Sushi – Congress Park Neighborhood, Denver, CO Wellness Sushi
Hot Flamingo Roll Sushi
The healthiest item I found at Wellness Sushi is the Hot Flamingo Roll. It consists of their pseudo "krab" salad, avocado, cucumber, vegan tuna sashimi, sriracha sauce, and chili.
I liked it because it contains protein (tofu) and nutritious jackfruit. Jackfruit is rich in many nutrients including magnesium, potassium, Vitamin C, Thiamin, and Vitamin B6. And it's gluten-free!
It was super creamy tasting, didn't have a fishy taste, and had a nice spice to it! Plus, it came in a beautifully wrapped pseudo "tuna" made with potato and tapioca starch. Like most other sushi it came with fresh ginger and wasabi. It was good!
The only thing that I wish they had was something besides water to drink. Hopefully, that will come down the road.
I would give the roll a 4 out of 5 stars.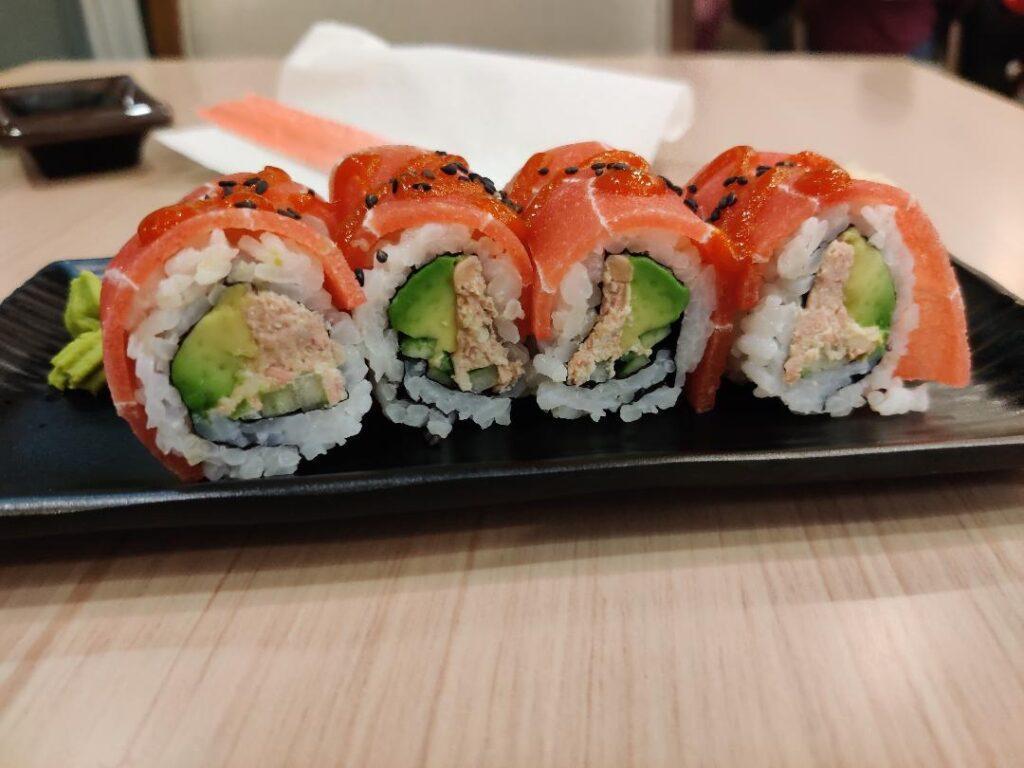 VeganRestaurantReviews #AnOunceOfNutrition #PlantBasedNutritionForLife #VeganReviews #VeganSushi #Denver #VeganRestaurants
https://www.wellnesssushi.com/ www.PlantBasedNutritionForLife.com