DIETITIAN CATHY'S
Everything But the Kitchen Sink Soup
A lot of times after a big food holiday like Thanksgiving, we just want to eat light. Nothing complicated, just a simple healthy recipe that you can literally throw together. One of my favorite things to do is make an "Everything but the Kitchen Sink Soup."
It can be made with leftover veggies you have from the holiday, veggies that are close to going bad that you don't want to throw away or with frozen or canned veggies. Add some protein and then serve with beet chips, crunchy sourdough bread or seed crackers topped with plant-based cheese.
I just make the broth, then cut up and add a variety of veggies and protein, heat and serve.  It's super easy and incredibly healthy!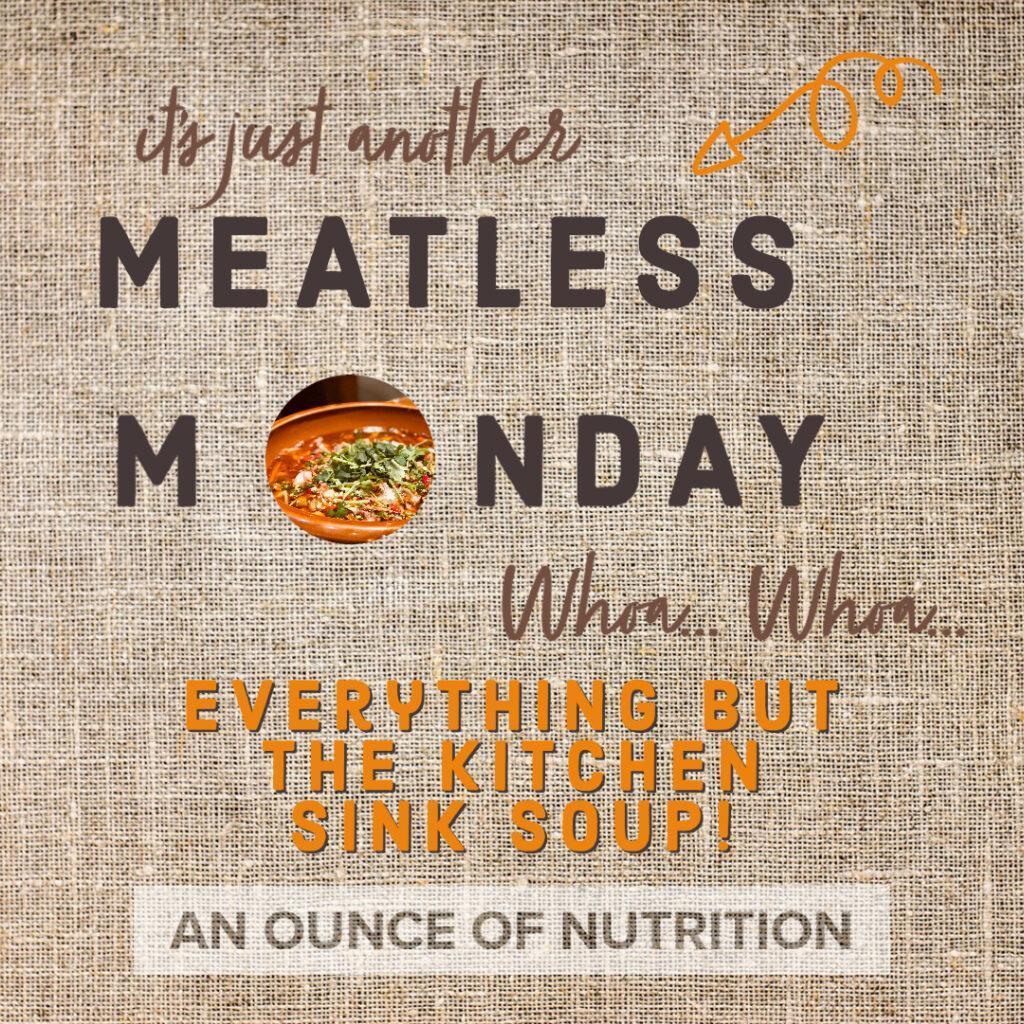 Kitchen Sink-Less Soup
Serves: 6
Ingredients:
For Broth:

Three bouillon cubes vegetable broth and 6 cups of water OR
Enough unsalted broth powder with water to make 6 cups.

Protein: Tofu cut into triangles or beans of choose – e.g., Chickpeas.
Vegetable ideas – choose one or as many as you like in any quantity size:

Fresh, chopped:

Garlic
Onion
Ginger
Carrots
Broccoli
Brussels Sprouts
Cauliflower
Potatoes – skins on
Zucchini
Red bell peppers
Cabbage
Chopped hot chili peppers
Spinach
Etc.

Frozen:

Mixed vegetables
Green beans
Corn
Peas
Colorful squash

Canned:

Diced tomatoes
Corn
Beans
OR whatever else you prefer!
Directions:
Add bouillon cubes and water in a medium-large sized pot.
Add protein and vegetables.
Heat on high until soup comes to a boil.
Reduce heat to simmer, cover and cook for 20 minutes.
Add soup to a bowl. Serve with a side of beet chips, crunchy sourdough bread or seed crackers with plant-based cheese.
Enjoy!