Dig into this sweet treat that blends caramelized pineapple chunks with frozen bananas for an intensely delicious nice cream. The creamy, soft-serve texture perfectly highlights the notes of roasted tropical fruit and takes care of your dessert cravings without the unhealthy ingredients. For extra pineapple goodness, roast additional pineapple chunks to chop, chill, and sprinkle over the top. Bon appétit!
By Mary Margaret Chappell, Aug 30, 2021 Recipe Comments – CREDIT – Forks Over Knives
INGREDIENTS
1 lb. fresh or thawed frozen pineapple chunks
2 cups frozen banana pieces (2 large bananas)
5 tablespoons unsweetened, unflavored plant-based milk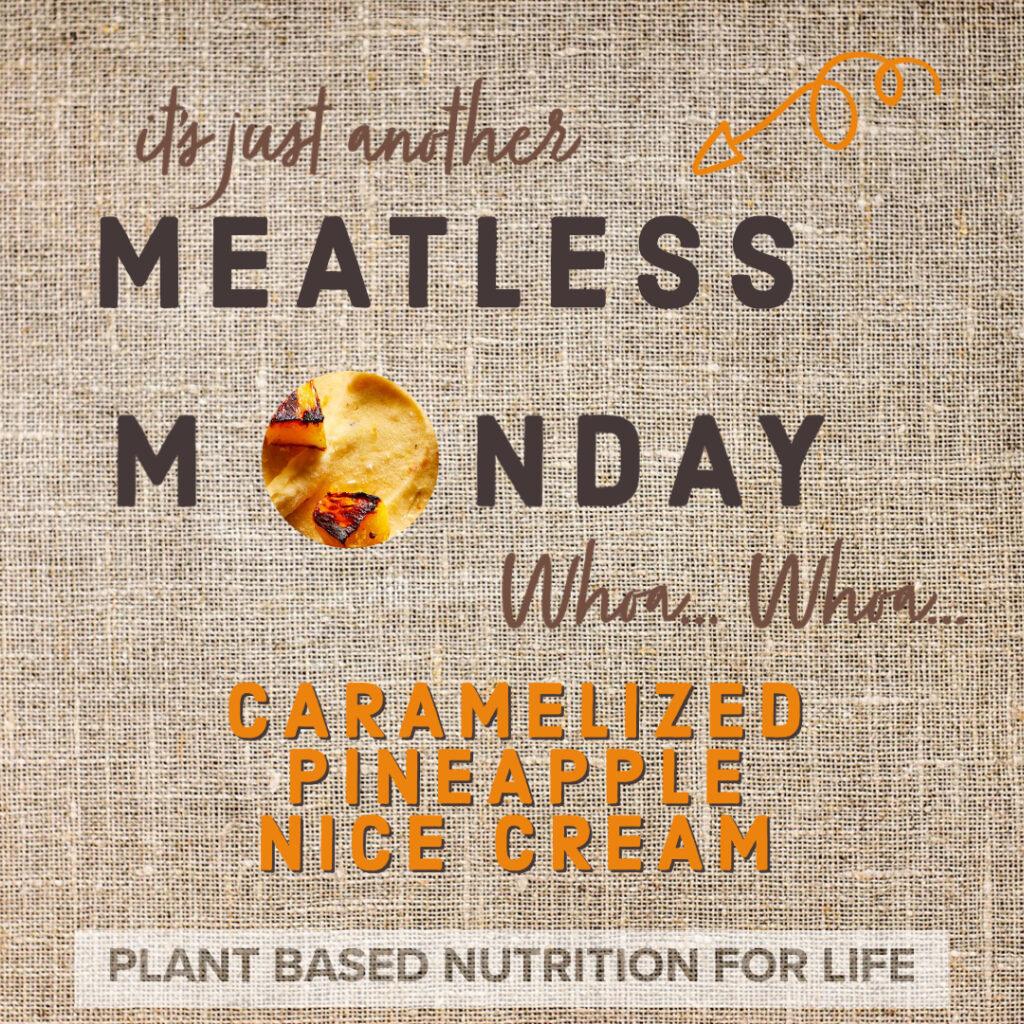 INSTRUCTIONS
Preheat broiler. Spread pineapple chunks on a large baking sheet and broil 5 to 8 minutes or until deeply browned on the edges, turning once or twice. Cool; transfer to a parchment-lined baking sheet. Freeze until solid.
In a high-speed blender or food processor combine pineapple and banana pieces; pulse on low to medium-low until crumbly, stopping and scraping down sides once or twice. Add milk; blend continuously 30 seconds to 1 minute or until smooth and creamy, adding more milk if needed.
Serve immediately or transfer to a 1-qt. container and store in the freezer up to 1 week.