Bursting with the grassy aroma of ripe tomatoes, you'll savor every spoonful of this delectable soup. Blended raw tomatoes, garlic, onion, and bell pepper get a quick spell on the stove to draw out the flavors, while whole chickpeas add a nutty contrast. Writes one commenter, "Delicious! Was even more flavorful the next day."
PREP-TIME: 30 MINUTES / READY IN: 40 MINUTES
MAKES 7 CUPS
PRINT/SAVE RECIPEPLEASE ENTER YOUR EMAIL TO CONTINUE.CANCELCONTINUE
This vibrant summertime soup features a blended-tomato base that is full-bodied and bursting with fresh flavor. To get this easy soup on the table even faster, prepare the veggies ahead of time and keep them refrigerated until you're ready to start cooking.
By Carla Christian, RD, LD, Jul 16, 2019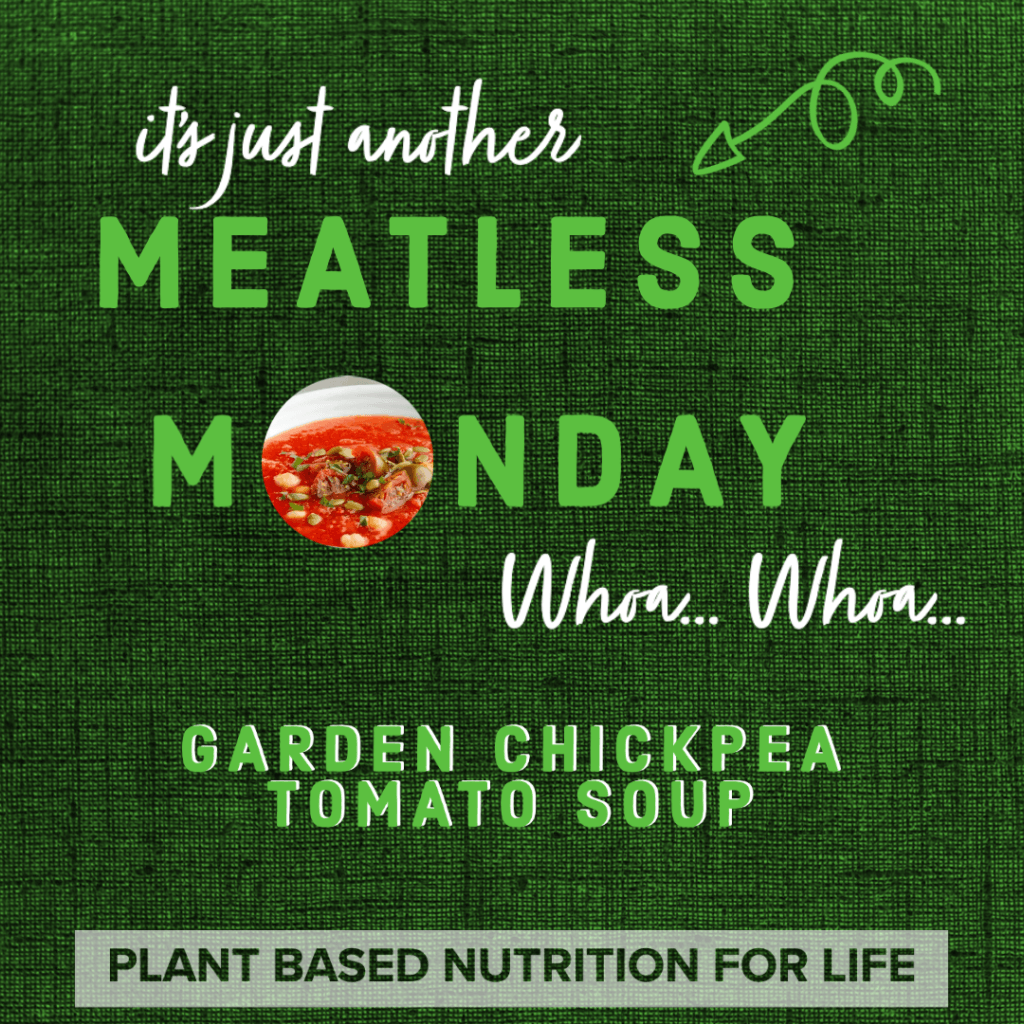 INGREDIENTS
3 lb. tomatoes, seeded and chopped
1 cup chopped sweet onion, such as Vidalia or Maui
1 cup chopped red bell pepper
3 cloves garlic, chopped
1 15-oz. can no-salt-added chickpeas, rinsed and drained
1 cup low-sodium vegetable broth
Sea salt, to taste
Freshly ground black pepper, to taste
1 cup yellow cherry or grape tomatoes, quartered
¼ cup unsalted raw pumpkin seeds (pepitas), toasted
2 tablespoons snipped fresh parsley
INSTRUCTIONS
Working in batches, in a food processor or blender combine the first four ingredients (through garlic). Cover and process or blend until smooth.
In a 4-qt. Dutch oven combine pureed vegetables, the chickpeas, and broth. Bring to boiling; reduce heat. Simmer, covered, 10 minutes. Season with salt and pepper.
Top servings with quartered tomatoes, pumpkin seeds, and parsley.