"Healthy Halloween" with Medjool Caramel Apples
Yields: 6 caramel apples
Ingredients:
16 Medjool Dates – Cut in half, remove pits and then dice
4 tablespoons soy or almond milk
4 tablespoons Miyoko's or other coconut/cashew butter
1 1/2 tablespoons peanut butter
1 ½ teaspoons non-alcoholic vanilla flavoring
A variety of local apples (good choices include granny smith, gala, honey-crisp or yellow-delicious)
Caramel or candy apple skewer sticks
Optional ingredients to roll or coat apples with:
Dark chocolate chips
Coconut flakes
Goji berries
Ground almonds
Sprinkelz organic confetti toppings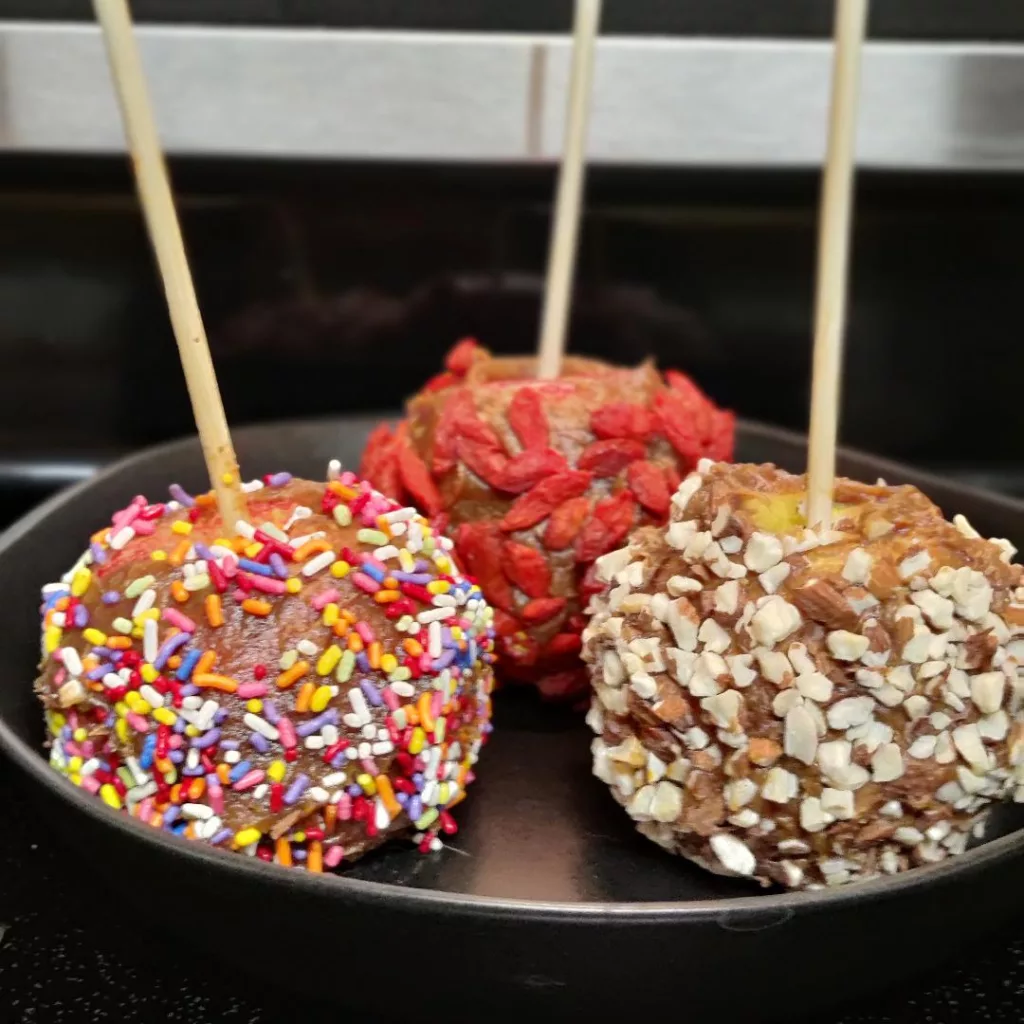 Directions:
Measure out ingredients listed above.
Melt butter in a small pan. If using chocolate, melt it now in a small sauté pan on low heat or use a double boiler.
While butter is melting, add prepared ingredients above (except for apples) into a food processor. Add melted butter and blend.

To blend: pulse to break down the date pieces and then blend on high until mixture is thin and creamy. It should look like caramel.

Insert skewer stick into each apple
When caramel mixture is ready, use a spatula to coat a thin layer of caramel on each apple. Roll in peanuts or pecans, coconut, or granola and/or drizzle with chocolate or coat with chocolate and sprinkles.