Mocktails are alcohol free drinks that were invented to mimic regular old cocktails with alcohol.
Typical bar made mocktails contain some pretty unhealthy ingredients including simple syrup, refined sugar, sodas, high fructose corn syrup, concentrated juices, artificial colors (think Red 1) and artificial flavors.
Healthier versions are home made using fresh local fruit, cold pressed juices and fresh herbs and spices.
Try this much lighter, healthier version using fresh Colorado cantaloupe and fresh mint.
Ingredients:
1 Colorado grown cantaloupe (rind removed, deseeded and cut into chunks)
½ cup fresh, cold-pressed orange juice
¼ cup lime juice
¼ cup fresh mint leaves
2 cups ice
Optional: Drizzle of local raw honey
Fresh mint leaf sprigs and triangle sliced cantaloupe for decoration
Instructions:
1. Add the cantaloupe, orange juice, lime juice, mint leaves, ice and optional honey to a blender. Blend until smooth.
2. Pour into 4 cocktail glasses and serve immediately.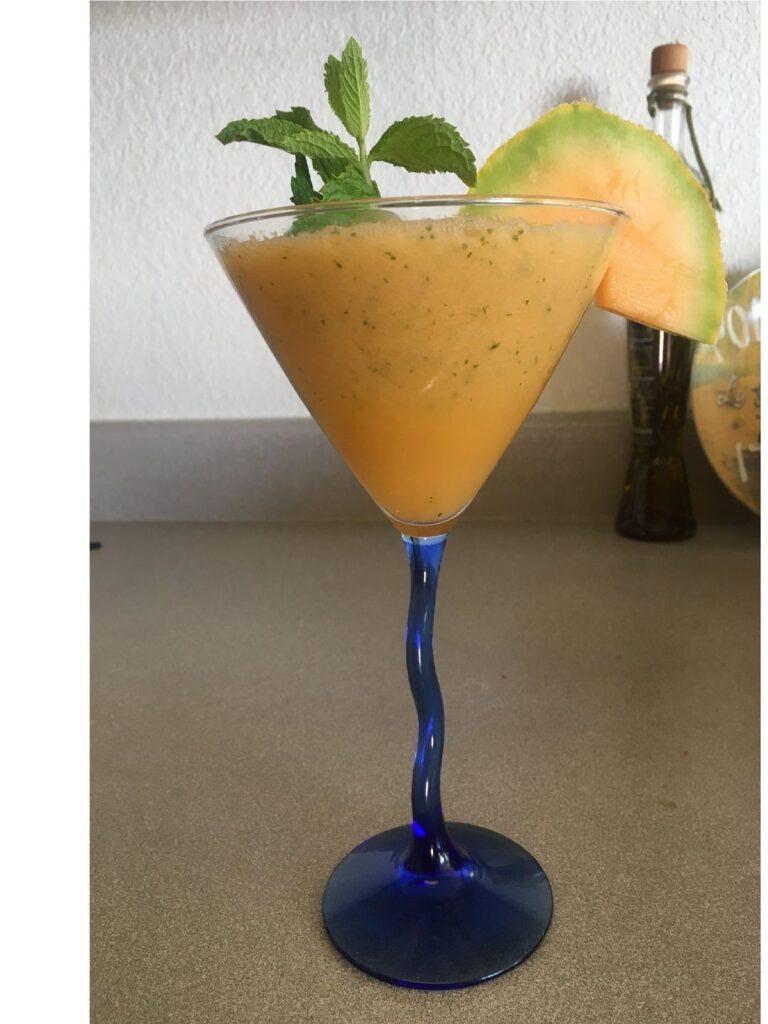 @reportercathy An Ounce of Nutrition
#CFVGA #coloradoproduce #cantaloupe