Add interest to the holiday dessert table with this warmly spiced homemade cake, which is topped with pears and pecans. The beautifully arranged pear slices make it a spectacular way to end a meal. Or serve it at a festive brunch.
See Ingredient IQ: Pears for help selecting pears plus more tips for incorporating the sweet, tender fruits in your cooking.
By Shelli McConnell, Dec 6, 2019
Recipe from Forks Over Knives Vegan Recipes
INGREDIENTS
2 medium pears
1¾ cups whole wheat pastry flour
1 Tbsp. cornstarch
1½ tsp. baking soda
1 tsp. ground ginger
½ tsp. sea salt
½ tsp. ground cinnamon
¼ tsp. ground cloves
1 cup unsweetened applesauce
½ cup light molasses
½ cup pure maple syrup
1 tsp. pure vanilla extract
¼ cup chopped pecans, toasted
Powdered sugar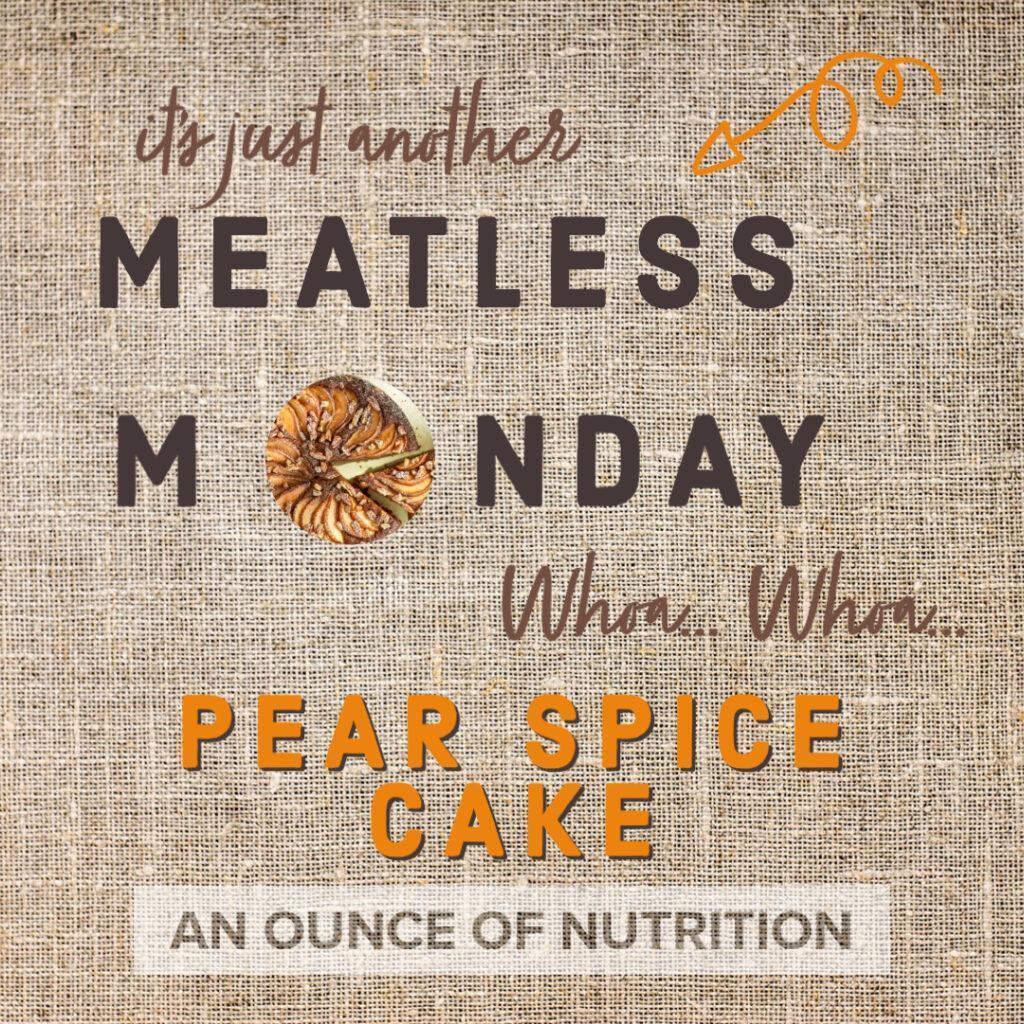 INSTRUCTIONS
Preheat oven to 350°F. Core and cut 1 pear lengthwise into very thin slices. Peel and chop remaining pear.
In a large bowl stir together the next seven ingredients (through cloves). In a medium bowl stir together the next four ingredients (through vanilla) and 2 Tbsp. hot water. Add applesauce mixture to flour mixture; whisk just until well combined. Stir in chopped pear. Spoon batter into a 9-inch round or square silicone baking pan, spreading evenly. Arrange pear slices over batter. Sprinkle with pecans.
Bake 35 to 40 minutes or until a toothpick inserted in center comes out clean. Cool slightly in pan on a wire rack. If desired, remove cake from pan. Sprinkle cake lightly with powdered sugar. Serve warm or cooled.