Move over avocado toast: Mashed white beans make a tasty toast topper that deserves just as much recognition as its creamy green counterpart! The hearty bean mash is mixed with scallions, garlic, lemon juice, and red pepper flakes to pack a flavorful punch that will leave you licking your fingers. A colorful pile of crisp lettuce leaves, tangy red onions, refreshing cucumbers, and juicy cherry tomatoes creates a symphony of scrumptious toppings, but feel free to mix and match any other veggies you have on hand. These satisfying white bean toasts are packed full of fiber and antioxidants to create a well-rounded, nutrient-dense meal that's ideal for breakfast, lunch, or an afternoon snack.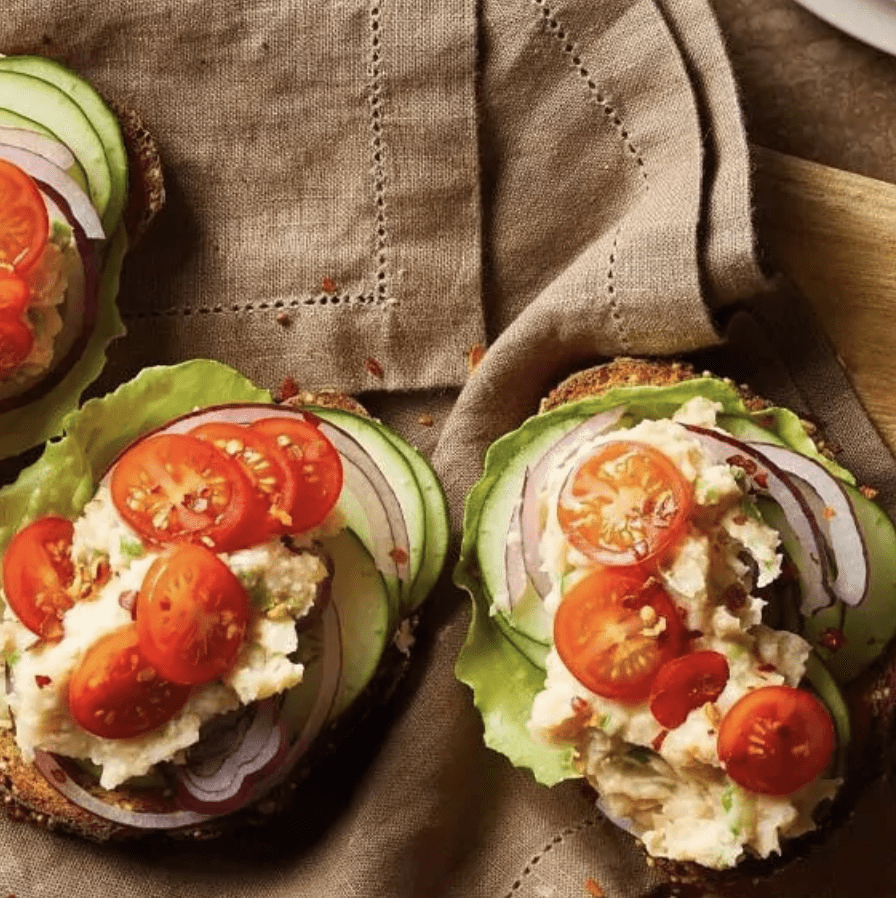 For more vegan toast recipes, check out these tasty ideas:
By Darshana Thacker Wendel, Mar 6, 2023
INGREDIENTS
2 cups cooked white beans, any variety, mashed
¼ cup thinly sliced scallions
3 tablespoons lemon juice
1 clove garlic, minced
¼ teaspoon crushed red pepper
Sea salt, to taste
8 slices whole wheat baguette
8 small lettuce leaves or any greens of your choice
1 cucumber, thinly sliced
1 small red onion, thinly sliced
8 cherry tomatoes, thinly sliced
INSTRUCTIONS
In a medium bowl stir together the first six ingredients (through salt). Toast bread.
Layer lettuce, cucumber, and onion on toast slices. Spoon ¼ cup mashed bean mixture over vegetables. Top with tomatoes. Serve immediately.