Dairy-Free Chocolate Bunnies and Chicks.
Whether you celebrate Easter or not, it's always good to celebrate spring with our newborn furry friends. It is believed that the bunny became part of the spring tradition because it was associated with a symbol of new life. Kind of like how we feel going from cold winters into spring. We feel reborn!
Part of having a healthy attitude towards food is integrating treats in along the way, so here is a special, treat recipe to celebrate a new spring.
Dairy-Free Chocolate Bunnies and Chicks: The only ingredient you need for this is dairy-free, vegan white chocolate chips. I used Pascha white baking chips, but you can use any vegan white chocolate you prefer. I also tried to make it sugar-free by using Navitas White Cacao Butter but haven't perfected the recipe yet.
You can also add natural food colors (I used food colors from nature) to give them color or fruit flavorings to give them flavor. I made the bunny with plain white chocolate and used lemon coloring and flavoring for the chick. Some other ideas are pink coloring and strawberry flavor or orange coloring and orange flavoring. I like the frontier co-op flavors for flavoring ingredients.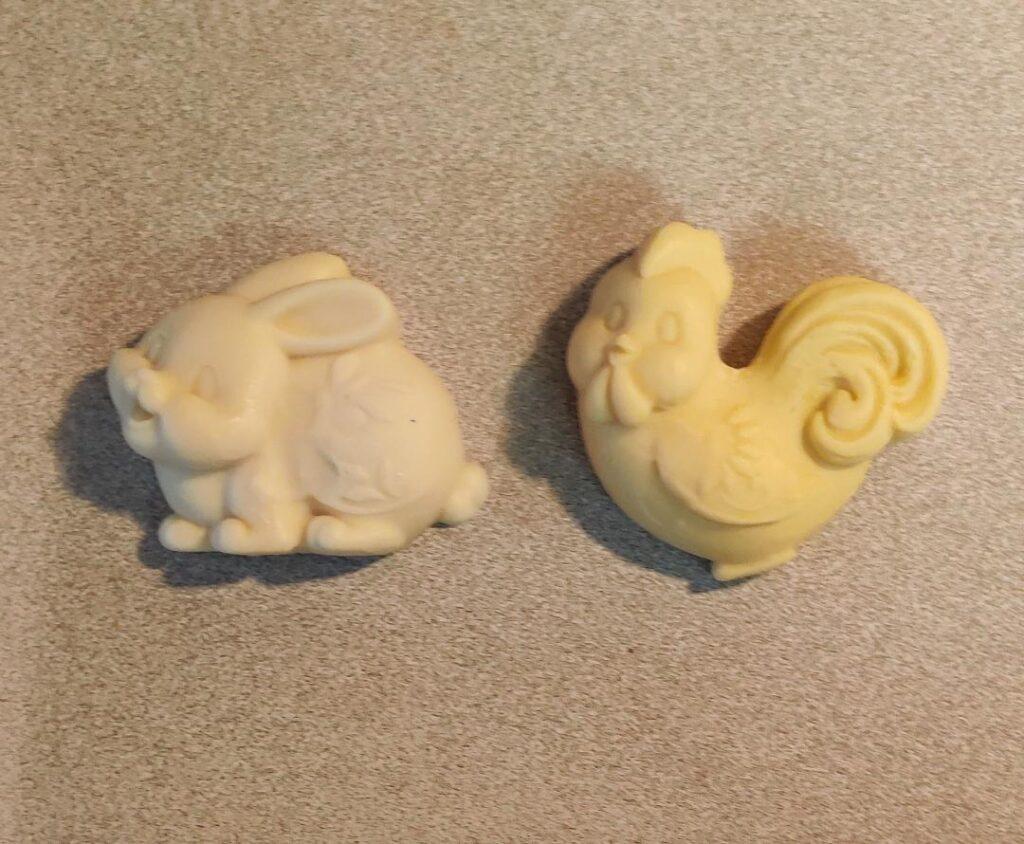 Directions:
Melt white chocolate in a pot or sauté pan on low heat.
If you want white colored animals, pour the mixture into bunny/chick molds and place in the freezer until frozen (about 45 minutes).
OR
Melt chocolate and then add a sprinkle of coloring at a time into the melted chocolate until you have the desired color you want.
Once you have the desired color, add a drop of flavoring, one at a time until you have the desired flavor.
Then add mixture to bunny shaped or chick shaped molds. Place in the freezer and freeze until firm.
Remove from the freezer and serve immediately. They melt quickly!
Let us know if you end up trying any of these chocolates and if so how you made them?