"It's Just Another Meatless Monday! Whow Whoa!" With Fall and colder weather on the rise a nice hearty meal is just the comfort food you may need!
Jackfruit Jambalaya
PREP-TIME: 30 MINUTES / READY IN: 30 MINUTES
MAKES 8 CUPS
This vegan version of the classic Louisiana Creole stew features young jackfruit in brine, which you can find in Asian groceries and well-stocked supermarkets. The brine tends to be very high in sodium, so thoroughly rinse and drain the jackfruit before you use it in any recipe. Jackfruit has a chewy, meaty texture and soaks up the luscious flavors of the sauce as it cooks.
Note that this recipe calls for cooked brown rice, so be sure to prep that in advance. You can save a little time by purchasing pre-cooked brown rice: Look for varieties that only have a few ingredients and no added oil. (You'll sometimes find them in the frozen foods section.)
By Darshana Thacker Wendel, Jun 29, 2021
RECIPE CREDIT FROM FORKS OVER KNIVES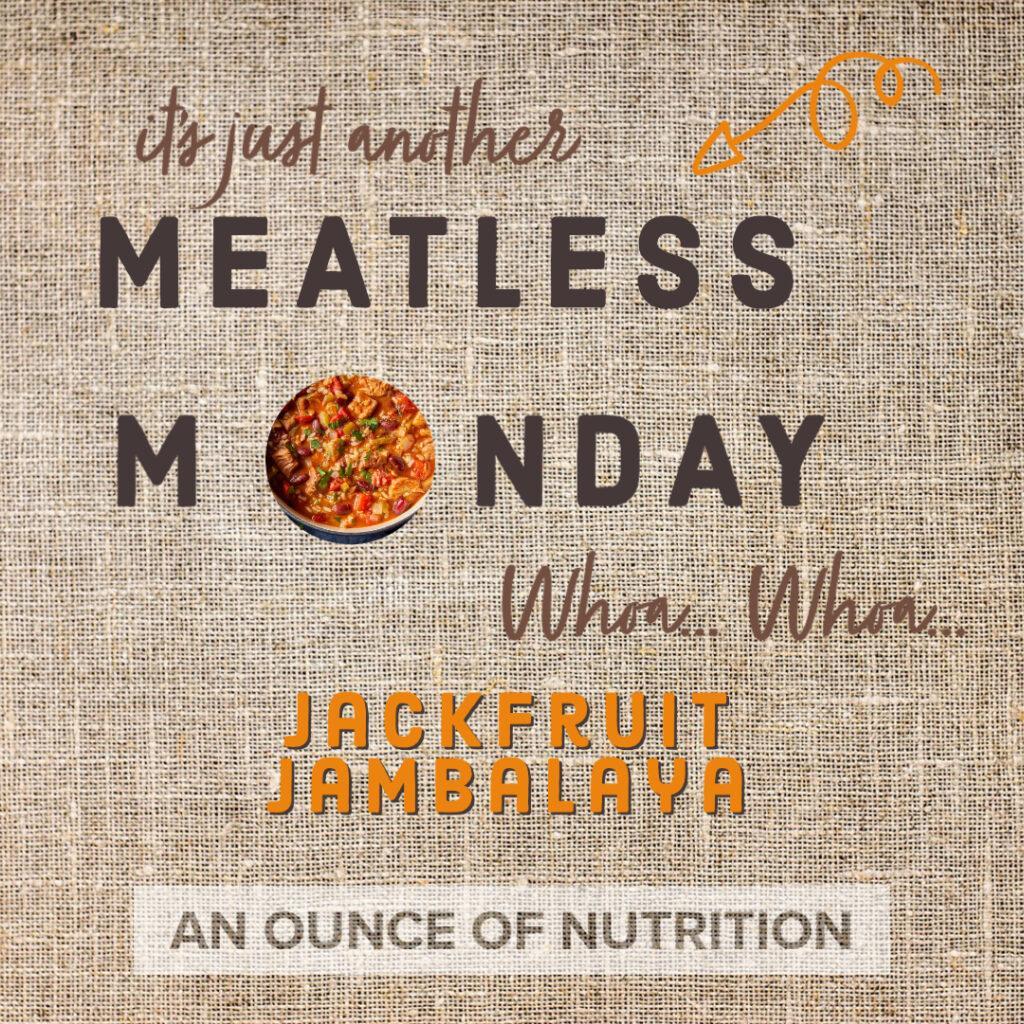 INGREDIENTS
1 green bell pepper, finely chopped (1 cup)
½ cup finely chopped onion
½ cup finely chopped celery
3 small cloves garlic, minced
1 bay leaf
2 cups low-sodium vegetable broth or water, plus more as needed
1 15-oz. can no-salt-added diced tomatoes, undrained
1 15-oz. can unripe jackfruit (in water brine), drained, rinsed, and cut into 1-inch pieces
1 15-oz. can red kidney beans, rinsed and drained
1 cup cooked brown rice
1 tablespoon Creole seasoning
1½ teaspoons fresh lemon juice
Sea salt and freshly ground black pepper, to taste
2 tablespoons finely chopped fresh parsley
INSTRUCTIONS
In a Dutch oven cook bell pepper, onion, celery, garlic, bay leaf, and ½ cup water over medium 10 minutes or until onion is translucent. Add water, 1 to 2 tablespoons at a time, as needed to prevent sticking.
Add vegetable broth, tomatoes, jackfruit, beans, rice, and Creole seasoning. Bring to boiling; reduce heat. Simmer, covered, 20 to 30 minutes or until jambalaya thickens, stirring occasionally. Add more broth or water as needed to prevent sticking.
Remove and discard bay leaf. Add lemon juice and season with salt and pepper. Sprinkle with parsley.
#AnOunceOfNutrition #FreshFruit #Vegan #Vegetarian #Recipes #MeatlessMonday