Roasted red bell peppers and nutty tahini spruce up this simple squash soup for a crave-worthy bowl of goodness that fills both your stomach and your soul. Chewy chickpeas add heft while the brightness of fresh-squeezed lemon juice pairs perfectly with the rich earthiness of the cubed squash. Serve this tasty stew with rounds of whole wheat pita bread to sop up the savory broth!
RECIPE COURTESY OF https://www.forksoverknives.com/recipes/vegan-menus-collections/vegan-fall-soup-recipes/
INGREDIENTS
4 cups cubed peeled pumpkin, kabocha squash, or butternut squash ( ¾-inch cubes)
2 tablespoons lemon juice
2 red bell peppers, halved, stemmed, and seeded
4 cups low-sodium vegetable broth
2 15-oz. cans no-salt-added chickpeas, rinsed and drained (3 cups)
Sea salt, to taste
Freshly ground black pepper, to taste
¼ cup chopped fresh parsley
2 tablespoons tahini
4 cloves garlic, minced
2 whole wheat pita bread rounds, toasted and cut into wedges
Lemon wedges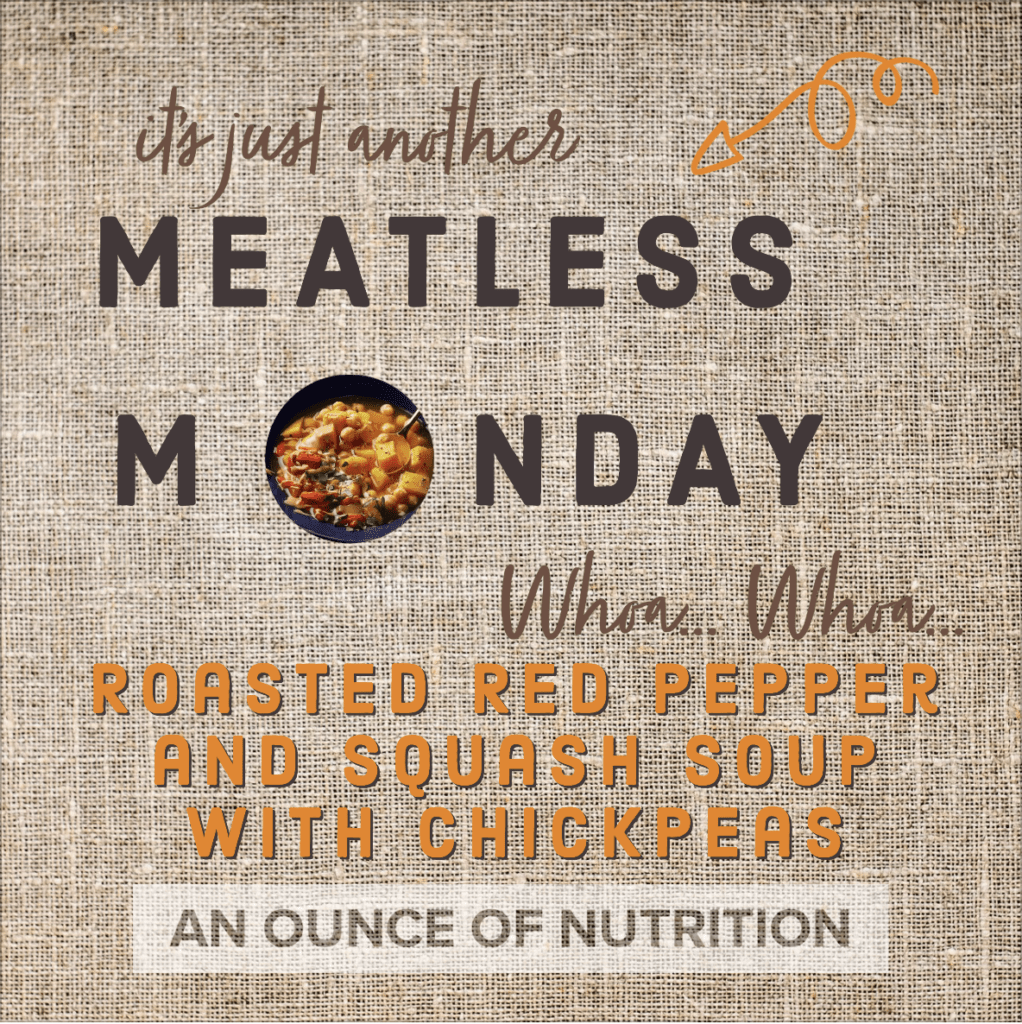 INSTRUCTIONS
Preheat oven to 400°F. Line a shallow baking pan with parchment paper. Spread pumpkin in one side of pan. Drizzle with lemon juice. Arrange bell peppers, cut sides down, in other side of pan. Roast 30 minutes or until pumpkin is tender and peppers start to char.
Transfer pumpkin to a 4- to 6-quart pot. Wrap peppers in the parchment paper. Let stand 15 minutes or until cool enough to handle. Use a sharp knife to remove skins from peppers. Chop peppers.
Add broth and chickpeas to pot with the pumpkin. Bring to boiling; reduce heat. Cover and simmer 15 minutes. Season with salt and black pepper.
Ladle soup into bowls. Divide roasted peppers, parsley, tahini, and garlic between bowls. Serve with pita bread and lemon wedges.