Tartines are French open-faced sandwiches that feature thick slices of crusty bread piled high with delicious toppings. This 10-minute recipe utilizes the quick-cooking abilities of a microwave to speed up the process without skimping on flavor. Umami-rich mushrooms join forces with flavorful sun-dried tomatoes, sweet shallots, and creamy cannellini beans to create a hearty and satisfying mixture that's bound to make your mouth water. The combination of using both dried and fresh sage heightens the earthy flavors of the mushrooms by giving them a bright, herbal kick (if you don't have fresh sage on hand, usually only dried sage is fine). Spoon everything onto your favorite bread, then use a knife and fork to dig into this tasty toast.
Tip: Mushroom moisture content can vary, so if the mushrooms you use release too much liquid as they cook, microwave the mixture, uncovered, for 30 seconds to 1 minute more to thicken the topping.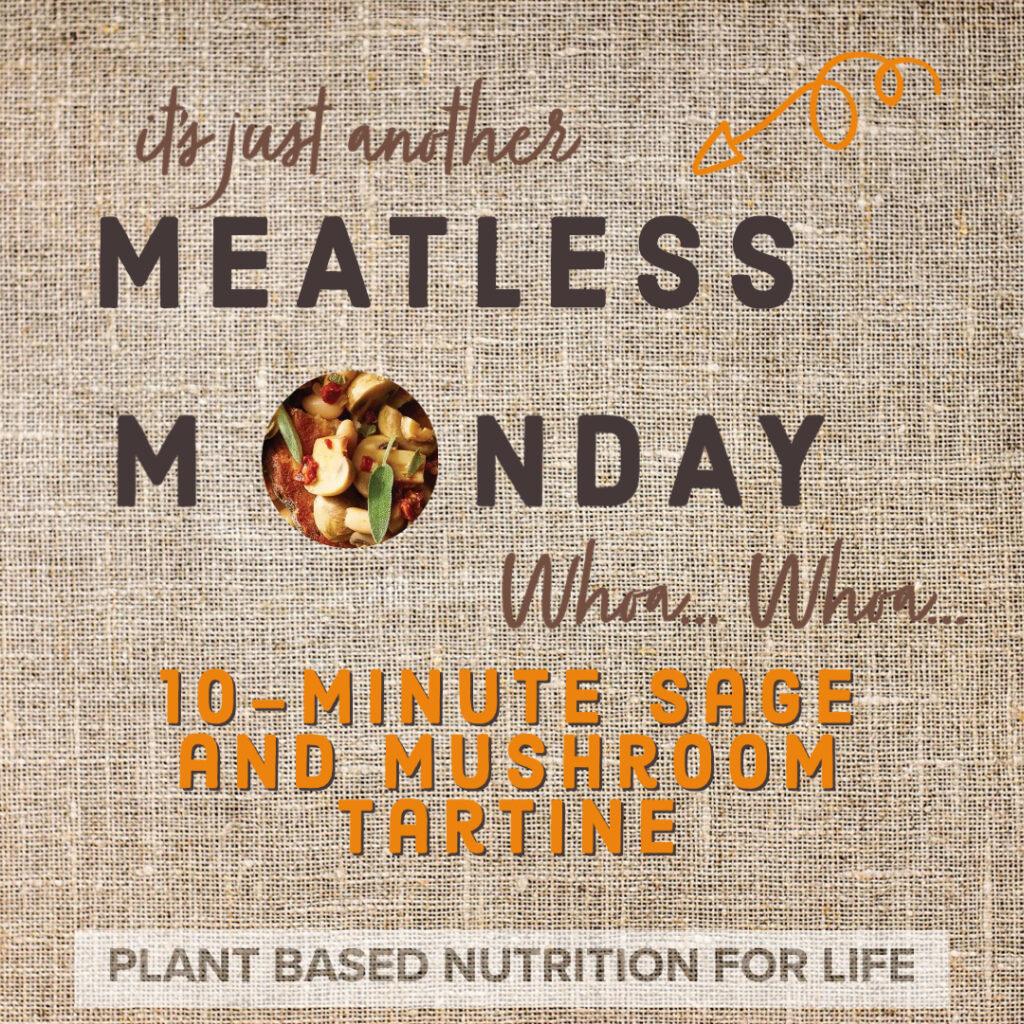 For more quick vegan meals, check out these tasty ideas:
By Mary Margaret Chappell, Feb 22, 2023
INGREDIENTS
2 cups halved fresh button mushrooms
¼ cup rinsed and drained canned cannellini beans
2 sun-dried tomatoes (not oil-packed), chopped
2 tablespoons unsweetened, unflavored plant-based milk
1 tablespoon finely chopped shallot or onion
½ teaspoon soy sauce
¼ teaspoon dried rubbed sage or ½ teaspoon chopped fresh sage
1 large slice artisan whole grain bread
Fresh sage leaves (optional)
INSTRUCTIONS
In a medium microwave-safe bowl combine the first seven ingredients (through sage). Cover and microwave on high 3 to 4 minutes, stirring once halfway through cooking time.
Meanwhile, toast the bread. Spoon mushroom mixture over toasted bread. Garnish with fresh sage leaves (if using).