PREP-TIME: 10 MINUTES / READY IN: 2 HOURS
MAKES 6 CUPS
This tender, berry-topped baked oatmeal casserole is the perfect morning meal to feed the whole family. Hearty oats are soaked in plant-based milk infused with the warming flavors of vanilla and cinnamon before being baked to golden brown perfection. Plump, sweet raisins add bursts of juicy flavor throughout the dish while a topping of fresh berries offers a tasty helping of antioxidant-rich fruit. If almonds aren't your thing, feel free to substitute pumpkin seeds or unsweetened coconut flakes to take your garnish game to the next level. Adding an extra drizzle of plant milk and maple syrup over each serving will transform this breakfast bake into the mouthwatering motivation you need to get out of bed in the morning!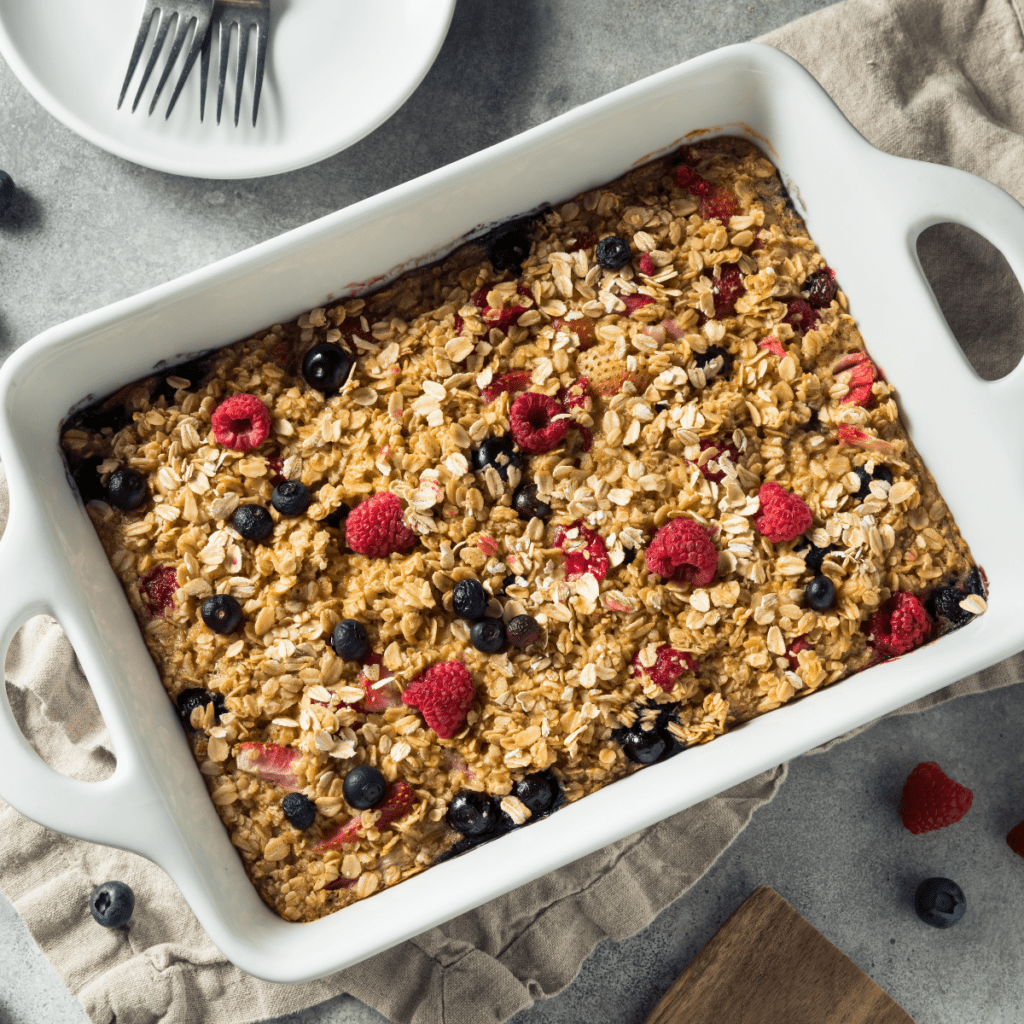 INGREDIENTS
3 cups rolled oats
3 cups unsweetened, unflavored plant-based milk
½ cup raisins
¼ cup pure maple syrup
1½ tablespoons pure vanilla extract
1 teaspoon ground cinnamon
1 cup fresh or frozen raspberries
1 cup fresh or frozen blueberries
½ cup sliced almonds
INSTRUCTIONS
Preheat oven to 350°F. In a 2-quart baking dish combine the first six ingredients (through cinnamon). Add ¾ cup water and mix well.
Top oatmeal mixture with raspberries, blueberries, and almonds. Bake 40 minutes or until bubbly around edges and heated through. Let stand 10 minutes. Serve warm.
Note: To prep in advance, complete step 1 and cover the baking dish with tin foil. Chill in the fridge overnight or up to 2 days. When ready to serve, continue with step 2.