PREP-TIME: 35 MINUTES / READY IN: READY IN 1 HOUR 40 MINUTES
MAKES 12 CUPS
Rutabagas taste like golden potatoes with attitude. Mashed with a bit of nutritional yeast, they make an excellent stand-in for polenta and create a creamy, comforting base for Italian-seasoned cauliflower and chickpeas. A simple tomato and spinach sauce ties everything together and adds a light tang to all the earthy flavors. Be sure not to skip the garnish of toasted breadcrumbs and drizzle of balsamic vinegar: These finishing touches really turn the recipe into a standout meal.
Tip: To toast panko, cook it in a medium skillet over medium 5 minutes or until golden, stirring frequently.
By Ellen Boeke, Feb 2, 2023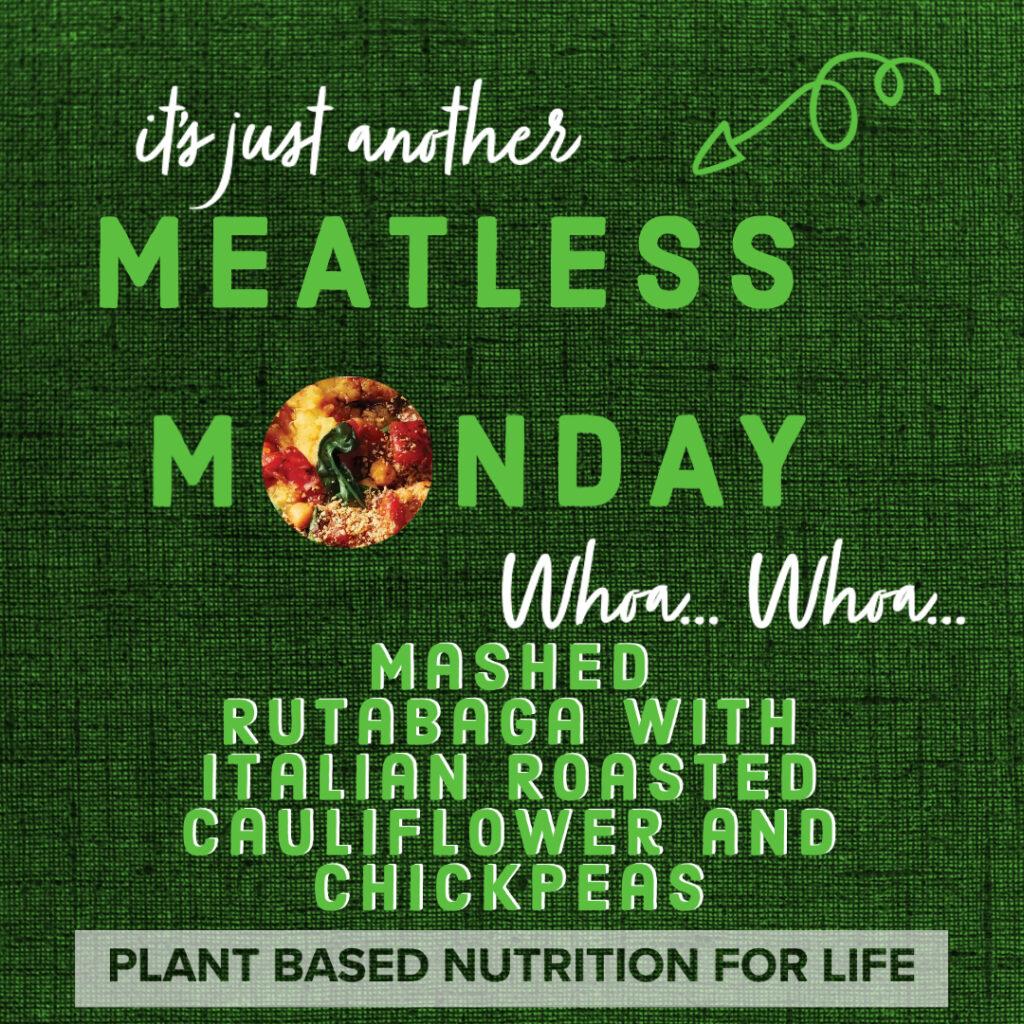 INGREDIENTS
3 lb. rutabagas, peeled and cut into 1-inch pieces (8 cups)
2 tablespoons nutritional yeast
½ teaspoon sea salt
¼ teaspoon freshly ground black pepper
4 cups fresh cauliflower florets (1¼ lb.)
2 15-oz. cans no-salt-added chickpeas, rinsed and drained (3 cups)
2 teaspoons dried Italian seasoning
2 teaspoons paprika
½ cup finely chopped onion
3 cloves garlic, minced
1 14.5-oz. can no-salt-added fired-roasted diced tomatoes, undrained
¼ teaspoon crushed red pepper
3 cups fresh baby spinach
1 tablespoon balsamic vinegar
½ cup whole wheat panko, toasted (see Tip, above)
INSTRUCTIONS
Preheat oven to 400°F. Place rutabagas in a large saucepan or Dutch oven. Add enough water to cover. Bring to boiling; reduce heat. Cover and simmer 35 minutes or until tender; drain. Add nutritional yeast, salt, and black pepper. Mash to desired texture.
Meanwhile, line a large rimmed baking pan with parchment paper. Add cauliflower, chickpeas, Italian seasoning, paprika, and 2 tablespoons water to pan. Toss to coat. Roast 20 to 25 minutes or until cauliflower is tender, stirring once.
For sauce, in a large nonstick skillet cook onion and garlic over medium 5 minutes or until tender, stirring occasionally and adding water, 1 to 2 tablespoons at a time, as needed to prevent sticking. Add tomatoes and crushed red pepper. Cook 5 minutes or until liquid is slightly reduced. Stir in spinach until wilted.
Spoon rutabaga polenta into shallow dishes. Top with tomato sauce and cauliflower mixture. Drizzle with balsamic vinegar. Sprinkle with panko.