Serves 1
INGREDIENTS:
1/2 cup old-fashioned oats (thick-rolled work well)
1 cup soy or almond milk
1 teaspoon vanilla
1/2 cup blueberries
1/2 smashed or chopped banana
1 teaspoon chia seeds
Drizzle of maple syrup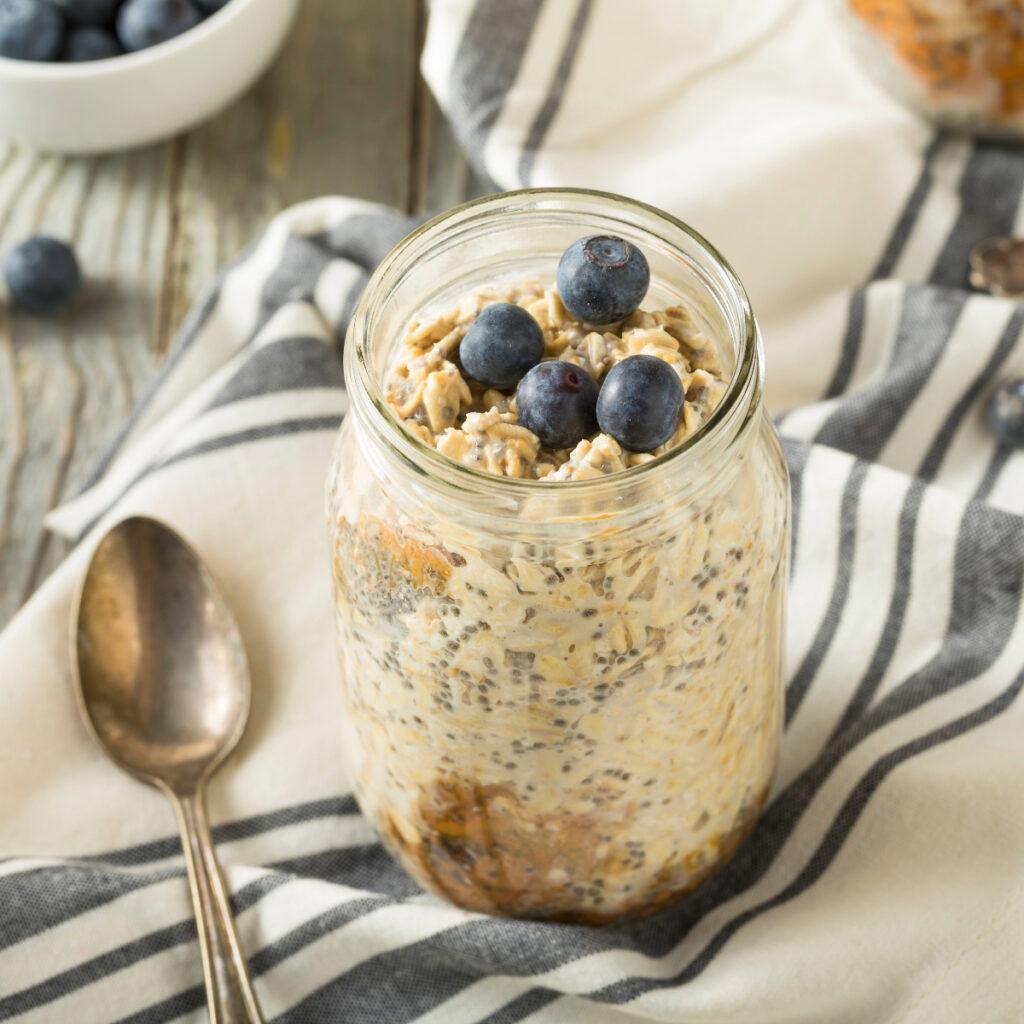 INSTRUCTIONS
Add oats to the bottom of a Mason Jar.
Pour in Plant Based Milk and vanilla.
Top with a layer of blueberries then a layer of bananas (Feel free to add raspberries, blackberries, strawberries, kiwi, & more too!)
Sprinkle chia seeds and then drizzle maple syrup on top.
Place in the refrigerator overnight.
In the morning, remove from refrigerator and eat right out of the Mason Jar!